OASIS Ministries
Our goal is for students (grades 6 to 12) to connect with one another, grow in their relationship with God and His Word, and to share the love of Jesus. We learn and apply God's word, hang out, go on retreats and get out of our comfort zone to share the good news and compassion of Jesus Christ. Hope you can join us. OASIS Youth meets every Sunday evening @ 4:30 - 7 pm at the church. Click here for more information.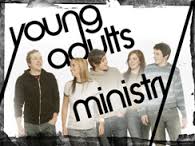 Connect with young adults who are seeking to be transformed by the gospel together in community. If you are a young adult who is currently attending college or out of college looking for a place to enjoy community with other Christians, then this is the place for you! We meet every Wednesday evening @ 8 pm at the church. Click here for more information.
Here people make meaningful connections and help each other move forward in their Christian life. Using the idea of the previous Sunday's sermon as a starting point, you will share, care, encourage and be encouraged to apply God's truth to your life. Groups meet in homes on various days of the week. Life Groups are on the 'critical path' to maturity in Christ and EVERYONE is strongly encouraged to participate. Click here to find out more.
God made women different than men. Women's Ministries recognizes and celebrates these uniqueness' and helps women on their unique pilgrimage to God's heart. Activities include retreats, large group meetings and women's Bible studies. All women are invited to participate. Click here to find out more.
Jesus began his ministry by announcing that &quotThe Spirit of the Lord . . . has anointed me to preach good news to the poor, He has sent me to proclaim freedom for the prisoners and recover of sight for the blind, to release the oppressed, to proclaim the year of the Lord's favor.&quot (Luke 4:18-19) &nbsp Following Jesus' example, OASIS Cares reaches out to our OASIS family and to our community through:
Prayer Ministry
Service Projects
Click here
to find out more about serving those in need through one of these ministries!
In every age God has called men to the great adventure of following Him. OASIS invites men into the adventure of following Christ, and equips them to &quotbe on the alert, stand firm in the faith, act like men, be strong.&quot (1 Corinthians 16:13) Click here to find out more.
We love kids. OASIS Kids is geared to children in kindergarten through 6th grade.Our goal is to help kids learn about God while experiencing His love. And we promise to keep your child safe while enriching their spiritual life! Join us on Sunday mornings:
Nursery to Pre-School
Kindergarten to Grade 3
OASIS Seniors:
There are unique challenges and distinctive opportunities for spiritual growth for adults in what Tom Brokaw calls the 'Greatest Generation'. OASIS Seniors is for people who have lived awhile to gather for good times, spiritual enrichment and genuine fellowship. Join us for events that will help these years be your greatest ones.